Experience one of the world's last great wilderness areas
If you're passionate about wildlife and nature, Botswana is the place to go.
Offering some of Africa's best safaris, this beautiful country is home to a plethora of wild animals, including elephants, lions, leopards and cheetahs, to name a few. With our luxury holidays in Botswana, visitors stay in top-class accommodation in the heart of the national parks and game reserves.
The Okavango Delta is one of the world's last great wilderness areas. The grassland plains flood seasonally and become a thriving animal habitat, where elephants, giraffes, rhinos and leopards roam freely. On the eastern side of the delta is the Moremi Game Reserve, where you can ride in a dugout canoe past hippos and crocodiles.
A luxury safari in Botswana Chobe National Park offers the chance to see some of the world's largest elephant herds. The park is also known for having over 440 species of birds and large numbers of roan antelope.
The park consists of three main regions - Riverfront, Linyanti Marshes and Savuti. You can explore these areas with a thrilling 4x4 safari or on a traditional mokoro canoe.
In contrast to the lush and wet wildlife parks is the Kalahari Desert - the largest area of continuous sand in the world. This vast area contains an abundance of unique vegetation, flora and fauna, as well as stunning salt pans. It's also home to the indigenous San people, who live in the Central Kalahari Game reserve.
The Tsodilo Hills can be found in northwestern Kalahari. A UNESCO World Heritage site, the area is famous for its caves and rock formations, which rise vertically from the flat country that surrounds them. Tsodilo also has a rich cultural heritage, with over 4,000 prehistoric rock paintings in more than 200 sites throughout the hills.
A luxury safari holiday in Botswana offers much more than wonderful wildlife encounters. Visitors also have the chance to get to know the traditions and culture of the people who live in this delightful nation. Don't miss the chance to take home a unique souvenir made by the local people, from colourful woven baskets based on designs passed down from generation to generation, to intricate beadwork, wood carvings and leather crafts.
Music also plays a big part in the country's diverse culture. Rhythmic dances are accompanied by drums, leg rattles, whistles and hand clapping, while traditional instruments include the setinkana (hand piano), segaba (violin) and the katara (guitar).
When it comes to food, Botswana has a variety of delicious cuisines on offer. To suit the country's semi-arid climate, local dishes are often based around maize, sorghum and beans, as well as quality beef from naturally raised cattle.
If you're looking to get back to nature, a luxury holiday in Botswana is the ideal choice. At Azure, we offer a range of high quality accommodation options and can create an itinerary to suit your needs and desires. Contact us today by phone or live chat to find out more about our safari packages.
South Western Africa
Victoria Falls, Zambia & Chobe National Park, Botswana
This thunderous spectacle needs little introduction, and is an ideal combination with Chobe National Park boasting the greatest concentration of elephants.
Get in touch
Highlights
1

Covering nearly 70% if the country, the early travellers described it as 'thirstland', rather than desert, due to the vegetation which supports large herds of wildlife and their prey.

2

Vast sand dunes, haunting Acacia trees and ship wrecks of the Skeleton Coast create unforgettable landscapes and belie the endemmic wildlife found there.

3

Dubbed one of the greatest wildlife sanctuaries in the world, thanks to its concentration of wildlife supported by the Luangwa River and is famous for its walking safaris.

4

Fed by the only permanent river, the Okavango, the delta is rich in wildlife and best explored by traditional Mokoro (dugout canoe).
Our Destination Specialists
our destination specialist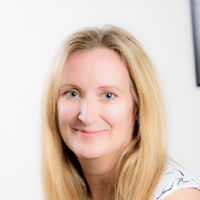 Jessica Jones
Specialist area: Caribbean & Indian Ocean
26 years in travel industry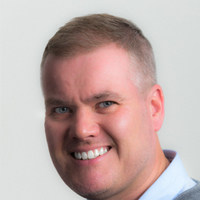 Paul Jones
Specialist area: Asia & Indo-China
26 years in travel industry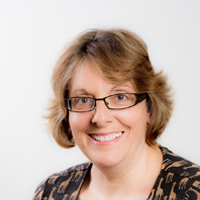 Julie Crump
Specialist area: Africa
37 years in travel industry
Have you ever wondered about the team behind your holiday? Our expert team are always on hand and invite you to give them a call to discuss your perfect holiday with Azure.
We are passionate about travel and that passion drives our desire to ensure you have your perfect holiday every time. Our promise to you is your best ever tailor-made holiday
01244 322770
Opening Hours
Monday - Friday - 9am - 5:30pm
Saturday - 9:30am - 1pm
Sunday - Closed