South America is a vast continent bursting with amazing holiday destinations, but it's important to choose the right place and the right time to go. The climate can vary considerably even within individual countries. If you're thinking of visiting South America, you may want to avoid the rainy seasons and the scorching high temperatures and tourist crowds of summer in your chosen location.
How many tourists visit South America each year?
According to the World Tourism Organisation, a staggering 96.6 million tourists took a trip to South America in 2015. Around 6.7 million people from Europe alone headed to South America in 2017.
The weather and seasons in South America
When planning a trip to South America, it's important to remember that most of the continent is in the southern hemisphere. This means that compared to the US, European and other northern hemisphere countries, the seasons are the other way around. So, summer is from November/December to February and winter is from June to August. 
While UK travellers may look to travel overseas in summer to get the best temperatures and hours of sunshine, it can be too hot for many tourists in South America during summer. This is why autumn (March to June) and spring (September to October) can be the best times to visit, offering pleasant temperatures. These can be good times to avoid the rainy seasons in many areas too, but it's important to identify when the rainy season is in the exact location you're travelling to as they can vary.
However, as South America has such a huge variety of different altitudes, regions and climates, there are some spots that may be perfect at a particular time of year even if other destinations are a no-go due to the weather. It always pays to do your research when planning your trip.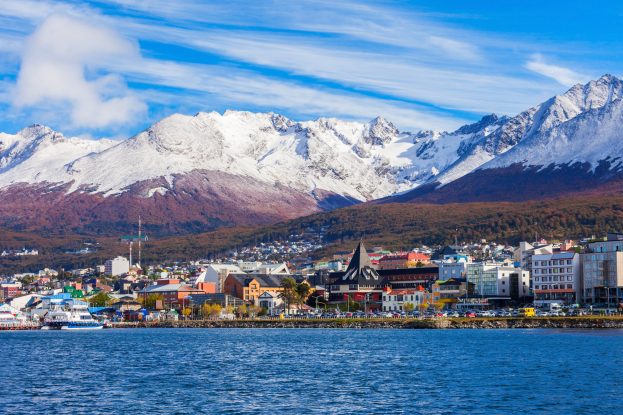 Where to go in South America in September
September is a good month for holidays in South America as it's outside of the school holidays (in the northern hemisphere) and so there's less likely to be lots of children, something that could be important if you're looking for a peaceful getaway. September also offers pleasant weather in many South American countries, with dry conditions and comfortable spring temperatures. 
If you're planning a South American escape this September, here's a quick rundown of some of the best places to visit: 
Peru – Cusco
Being so close to the Equator, Peru offers a good year-round climate. However, September falls at the end of the dry season in Peru, so it's the perfect time for a getaway with pleasant temperatures and little chance of rain. 
The lively Peruvian city of Cusco, winner of the 2019 Tripadvisor Travellers' Choice Awards for best South American holiday destination, is utterly breathtaking. Visitors love the beautiful architecture (a mix of Incan and Andean baroque) lining the city's stone streets, especially its cathedral, Plaza de Armas and Qoricancha palace. Cusco is also known for its festivals, along with authentic Peruvian food and a tantalising mix of mestizo and Amerindian culture.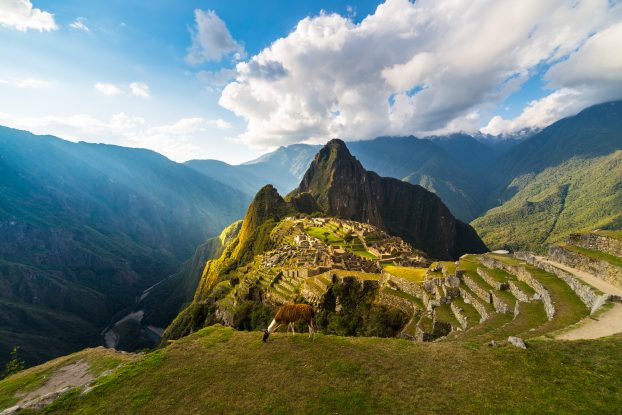 Peru – Machu Picchu
If you visit the 15th century Inca citadel Machu Picchu in September, there is a small chance of rain. You may just get away with it though, especially if you plan your visit for the end of September to the start of October. It's well worth it either way, as this UNESCO World Heritage Site is a mysterious and awe-inspiring place. 
Brazil – Rio de Janeiro 
If you only visit one destination in South America in your life, make it Rio de Janeiro. Visit in September and you'll comfortably avoid the crowds of carnival season in February, as well as the school holidays. September offers cooler temperatures for exploring its famous beaches – Ipanema and Copacabana – endless shops and markets and the Corcovado Mountain with its stunning views across the city. And of course, you'll get to clap eyes on the iconic figure of Christ the Redeemer looking down upon Rio. 
Brazil – The Pantanal 
For a chance to escape the crowds of the city and see a different side to Brazil, take a trip to the Pantanal. This is a beautiful wetland paradise and one of the best places in the world to see jaguars, whether you're on walking safaris or paddling along the rivers. You can even hire bikes or explore the Pantanal on horseback. A visit in September or October is the perfect time to avoid the rain, and you'll see clusters of wildlife along the riverbanks.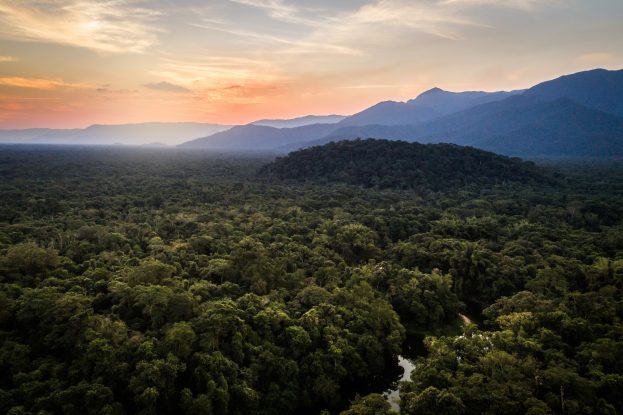 Argentina – Buenos Aires
Third on the list of South American tourism hotspots in the 2019 Tripadvisor Travellers' Choice Awards is Buenos Aires, a captivating and historic city and the capital of Argentina. Like Peru, Argentina is a good destination to visit all year round, but September is mild and enjoyable, with spring-like temperatures. 
Buenos Aires is a city like no other, with atmospheric old neighbourhoods, amazing architecture, parks and boulevards. It's also the shopping capital of South America. Must-visit highlights include the spectacular Teatro Colon, Cafe Tortoni – the city's oldest bar, established in 1858 – and plenty of attractions relating to Buenos Aires as the birthplace of the tango. 
Chile – Santiago de Chile
Chile is another year-round tourism hotspot, depending where in the country you go. If you're heading to Santiago, the largest city of Chile and its capital, travel in September to avoid the tourist crowds. There is a lot to see here, from the 16th century San Francisco Church and the Metropolitan Cathedral to the Central Market and La Moneda Palace. You can enjoy amazing panoramic views of the city from San Cristóbal Hill, party the night away at one of the city's dance clubs and sample hearty Chilean food at one of its many funky cafes. Santiago is also a city of culture, with a choice of museums and contemporary art galleries. 
You'll be spoilt for choice when it comes to South American holiday destinations – there's just so much to see and do. With a little planning and research, you should get the ideal weather so you can enjoy the very best of Brazil, Argentina, Chile, Colombia, Peru or wherever you visit.