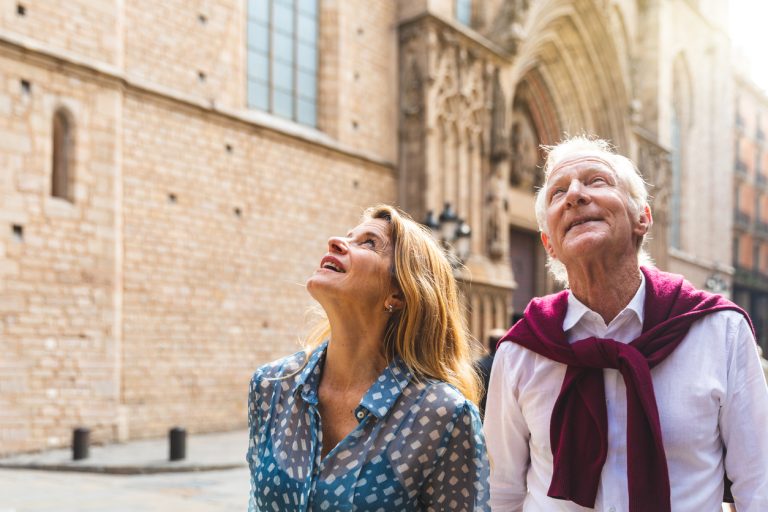 If you're looking for the perfect getaway for you and your partner, a city break could be ideal. With a host of alluring destinations virtually on your doorstep, you're bound to find one that ticks all of your travel boxes. Keep reading for ideas on where to go for your next couples' break, as well as tips to help you get the most from your city-based sojourn.
Must-see cities in Europe
With so many beautiful, vibrant and welcoming cities to choose from across Europe, it can be tricky to narrow down your options. To get you started, here are three superb destinations to consider.
Rome
Famed for iconic ancient buildings including the Pantheon, Colosseum and Roman Forum, Italy's capital is steeped in history and culture. Other highlights include St Peter's Basilica, the Vatican Museums and the Trevi Fountain – and from its churches to its piazzas, the city is home to sculptures, paintings and frescoes crafted by the likes of Michelangelo, Caravaggio and Raphael. Rome is also the perfect location for some serious retail therapy, and when you need to refuel, you can do so in style in the plentiful cafes, trattorias, pizzerias and bars on offer.
Barcelona
For sheer style and energy, it's hard to beat Barcelona. The unique charm of the Catalonian capital is perfectly encapsulated in the architecture of Antoni Gaudí. His church of the Sagrada Família in particular is a must-see for any visitors to Spain's second city. Barcelona's streets also abound with world-class art galleries and museums, and they're home to an impressive selection of designer bars, restaurants and shops. Other attractions include the Ramblas boulevard, the Gothic Quarter and the many beautiful parks, gardens and beaches.
Athens
Step back in time to ancient Greece with a visit to Athens' magnificent Acropolis, and immerse yourself yet further in the fascinating history of this great city with a trip to the recently refurbished National Archaeological Museum. For something altogether more modern, check out the city's buzzing cafes and bars, which are among the best in the country. When you want to embrace your inner gourmand, you can fill up on sumptuous food in the Greek capital's many fine dining restaurants and traditional tavernas. There's also an open air cinema to enjoy, and you can shop 'til you drop in the street markets and designer malls.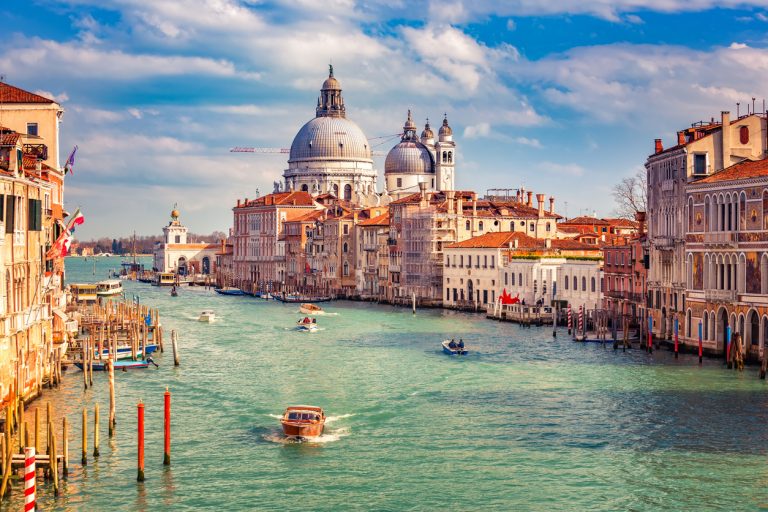 Romantic weekend city breaks
If it's unadulterated romance you're after, the following city break destinations won't disappoint. They're ideal for a relaxing weekend away.  
Venice
With its glistening waterways and stunning backdrops, this city built on a lagoon is an undeniably romantic place to enjoy with your partner. Venture along the aptly named Grand Canal, taking in the churches and palazzi that line its banks, and set aside some time to explore highlights including the Basilica di San Marco and Palazzo Ducale. Wander along narrow backstreets, sample speciality seafood and other delicious Venetian cuisine, and raise a glass of prosecco – the city's signature fizz.
Paris
With its perfectly manicured gardens, riverside walks and candle lit bars, it's easy to see why the French capital is known as the City of Love. Take a stroll along the winding banks of the Seine and explore the plentiful attractions on offer across the city, including the Eiffel Tower, Arc de Triomphe, Champs-Élysées, Jardin du Luxembourg and Louvre museum. And from classic bistros to cutting-edge Michelin-starred restaurants, you can fill up in style.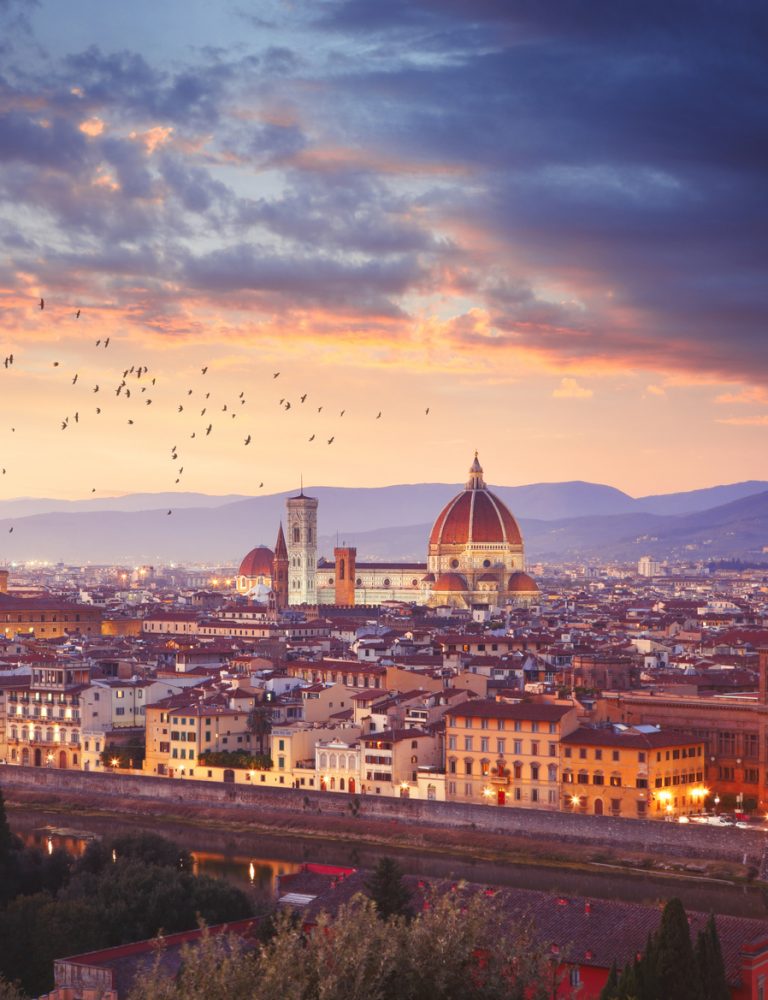 Florence
Widely thought of as the most beautiful city in Italy, Florence serves up a feast for the eyes around every corner. This city, nestled on the banks of the river Arno in Tuscany, is home to marble basilicas, medieval chapels and art museums featuring works from the likes of Michelangelo and Botticcelli. The architectural centrepiece is Brunelleschi's multi-coloured Duomo, and you can't leave the city without venturing across the stone arch, shop-lined Ponte Vecchio bridge. With all this to offer, it's little wonder that the entire city has been declared a Unesco World Heritage Site.
How to plan a city break
Once you've decided where to go, it's time to start planning the details of your trip. Here are some tips to help ensure you get the most from your experience.
Time your flights carefully
When booking your flights, try to find ones that give you plenty of time in your chosen destination. For example, heading out on a 6am flight will ensure you have a full first day when you arrive, while a 9pm return flight will give you plenty of time to carry on exploring on your last day.
Stay in a central location if possible
City breaks tend to be short, so to cut down on time spent getting to and from the best sightseeing spots and attractions, it's often best to look for accommodation in a convenient, centrally located area.
Do your research
Make sure you do some research before your trip so that you don't waste time wondering what to do when you arrive. By looking into the attractions on offer and deciding what to prioritise, you can avoid missing out on anything you'd like to see during your stay. You might even want to think about making reservations at popular attractions and restaurants.
Take a guided tour
If you choose the right one, a guided tour can be a great way to explore a city's highlights. Often it pays to look out for the slightly offbeat and more original tours that give you an authentic flavour of the city and what it has to offer.
Explore on foot
If they're not too far away, consider walking to some attractions rather than automatically choosing public transport or taxis. Exploring on foot can be a great way to get your bearings and you might discover unexpected attractions along the way.
If you choose the right city for your next couple's break and pay attention to advice like this, you and your partner are bound to have a great experience.