After a couple of nights in Utah, it was time to head to Montana and the Resort at Paws Up, which was definitely the highlight of the trip.
---
It's a short flight from Salt Lake City to Missoula but the change in scenery is noticeable, from the desert of Salt Lake to the wide-open expanses of Big Sky Country. Arriving in Missoula feels like you are getting into small town wild America – instead of Starbucks, hunting and fishing shops are king – and we were greeted by one of the drivers from Paws Up in typically laid-back friendly fashion. The hour drive to Paws Up takes in some stunning scenery as you run through a forested valley alongside fast flowing rivers. Finally, a wide-open plain of gently rolling hills set against a backdrop of mountains appears, and in its centre is Paws Up.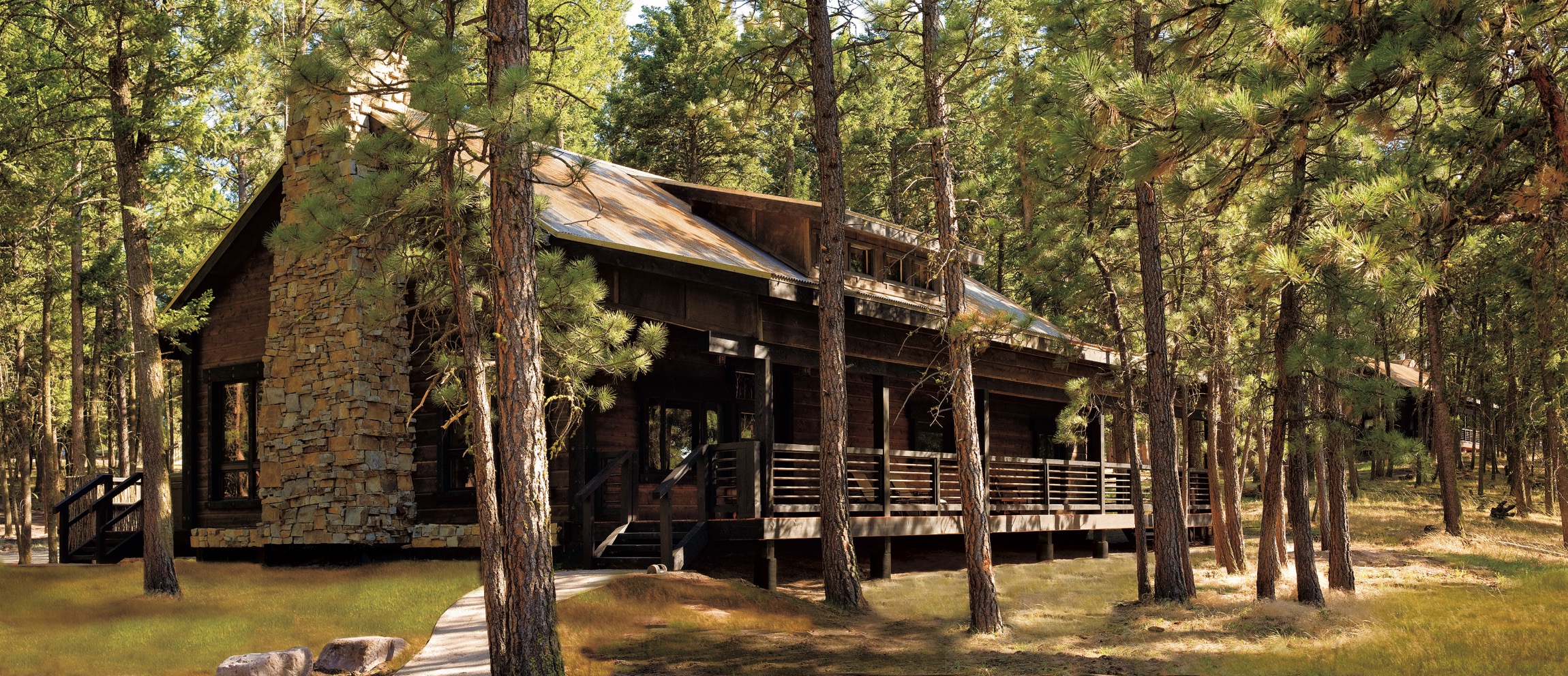 Check-in
After checking in and receiving the keys to our car – each Wilderness House comes complete with car for you to use getting around the 37000 acres that comprise Paws Up – we settled into our house. A quick dip in the hot tub, surrounded by chipmunks and the sounds of the great outdoors preceded dinner in Paws Up's main dining area. Once again, it's impossible not to gorge yourself on huge steaks, and delicious salads, and while the food may not be haute cuisine it is out of this world and totally in keeping with the surroundings. By now the jetlag has worn off, and the conversation wanders on to the plan for the next day, which for me is quad biking followed by clay pigeon shooting.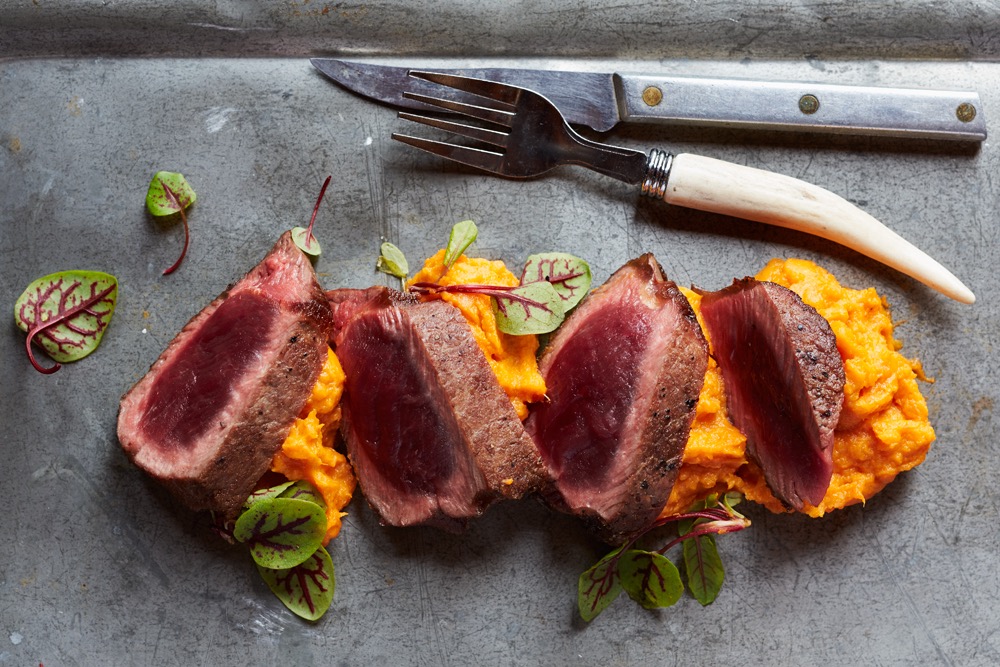 Day 2
After a huge breakfast (you can see the theme here), we are taking to the excursion centre and given our helmets before a quick safety briefing on our quads. This was what I had most been looking forward to, and the morning was all I expected it to be and certainly the highlight of my trip. The ride was challenging in places, but as you got more used to the quads the more fun it got. The trip ended near our house, and on a grassy knoll with spectacular views a stunning outdoor lunch had been set up, which really rounded off a fantastic morning.
In the afternoon we went shooting, and what a way to show how big this ranch is, after a 20-minute drive we arrive at the shooting centre, miles away from the main lodge so that the noise doesn't disturb other guests. I had a go at shooting, but it perhaps isn't my strong suit and several missed clays and a particularly bruised shoulder later I was done. Despite my failures it was still a thoroughly enjoyable afternoon, and all the time surrounded by that stunning Big Sky backdrop. Dinner was another gargantuan affair, at the equestrian centre 20 minutes away again (it really is a massive ranch) and amongst the saddles and riding tack, we dined on Bison and Elk.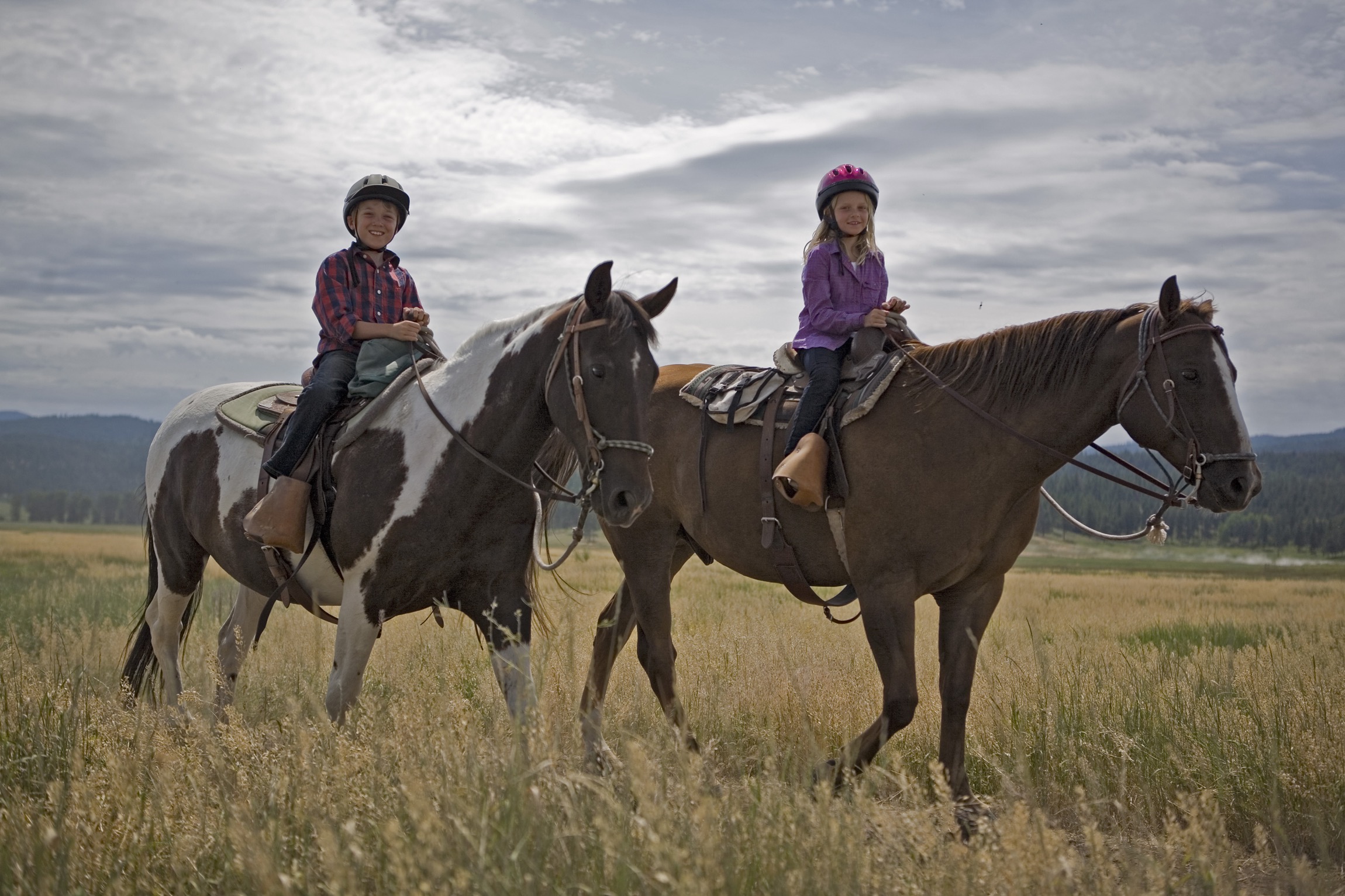 Day 3
Next morning some of our group went fishing and some went mountain biking, I had been chosen for mountain biking, and once again failed miserably at it, or perhaps better put I chickened out. After the first two jumps the guide turned to me and said, "I really didn't expect you to follow me on your first attempt, no one ever does that". He'd clearly forgotten that I'm British – if you tell me to do something, I'll politely do it for fear of offending you; but this was my excuse to miss out on jumps 3 and 4, and instead opt for a gentle ride home.
After lunch – obviously with all the food we had been having I went for the healthy option of a burger and onion rings – came the thing I had most been dreading; horseriding. I am basically a city boy, and my only other experience on a horse had been in Brazil where the Brazilian Cowboys proceeded to laugh at me for 2 hours as I clung onto a horse. I was partnered with my horse 'Rojo' who was apparently a grumpy horse, and according to the guide "would suit me perfectly". After an initial bit of mutual suspicion, I think Rojo and I bonded quite well, and the afternoon turned out to be amazing. To be riding a horse, herding cattle in the US wild west, really does have a certain romance to it, and even if the cattle went straight back to where we had started herding them from as soon as we left it was still a great experience.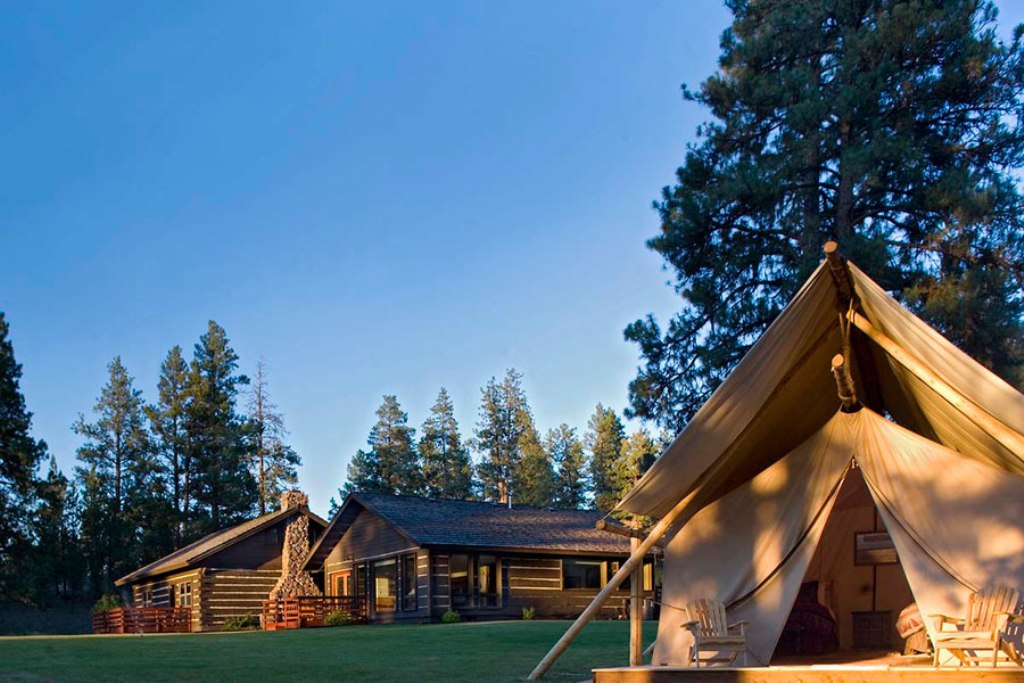 Obviously, the stay was capped by a final steak dinner, and after a morning visiting the various tented camps and seeing the whole range of accommodation on offer, from luxurious tents complete with heating and plush en-suite bathrooms, to huge houses big enough for the whole family, it was sadly time to depart. Our hosts had been fantastic, and I enjoyed the stay from start to finish; this really is a beautiful spot that you can't help getting excited about. For me it was my first experience of a ranch style trip and I cannot recommend it highly enough. From honeymooners looking for something a bit different, to family stays, there really is something here for everyone, and Paws Up does a wonderful job of catering for all types of holiday makers.